A nature destination
Longing for a pause « nature »? Discover the magnificent wild areas of the Burgungy Backroads. Split between the Burgundy and the Center regions, the diversity of the landscapes becomes its biggest strength.
In the heart of the Puisaye, mixes a perfect harmony of forests, fields, rivers, lakes and ponds. At this crossroads of regions we invite you to live an experience that resembles yourself!
Amateur of thrills and sport lovers, the Burgundy Backroads is the destination you need! At the « Park of the Bois de la Folie » in Treigny you live adventure and adrenaline in the tree tops with eleven exciting trails for young and old!
+ 33 3 86 74 70 33 – www.natureadventure.fr
Further south at the gateway of the Morvan region, plunge into the heart of nature and prepare to live unique experiences: rafting, canoeing, adventure park, trail biking and trekking on Segways at the village of Saint Père sous Vézelay.
+33 3 86 33 38 38 – www.abloisirs.com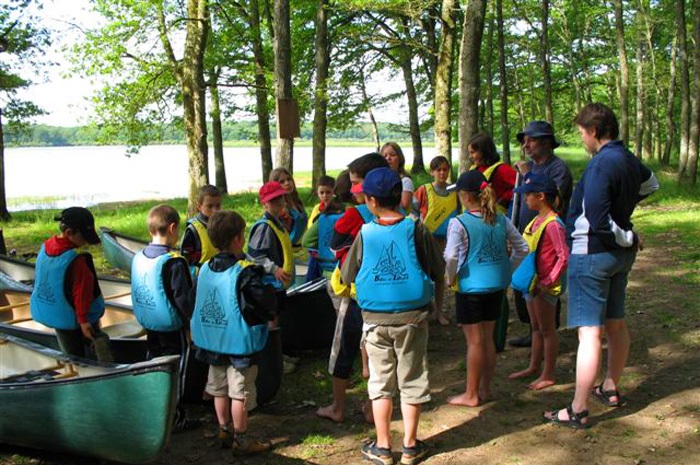 Extend your stay at the lake Bourdon in the heart of the Burgundy Backroads, the Leisure Base in Saint Fargeau proposes canoe, paddle and biking…. A moment to share in complete calm! (+ 33 3 86 74 04 07 – www.baseloisirs-bourdon.com) If you prefer having feet on firm ground choose a trek on horseback around the lake with the Ferme Equestre « Les Grilles ». (+ 33 3 86 74 12 11 – www.lehameaudesgrilles.com)
On the Loire side, Charmes Nautiques offers a day or more of boating, departing from Briare. Couples, families, or groups of friends, glide down the canal Lateral to the  Loire, cruising and discovering the region otherwise.
+ 33 2 38 31 28 73 – www.charmes-nautiques.com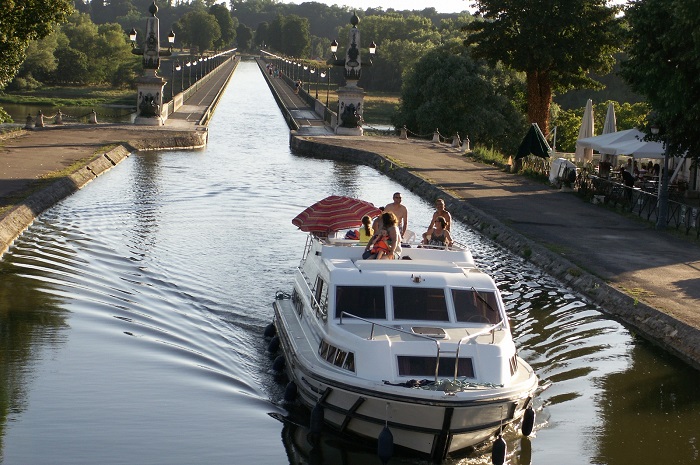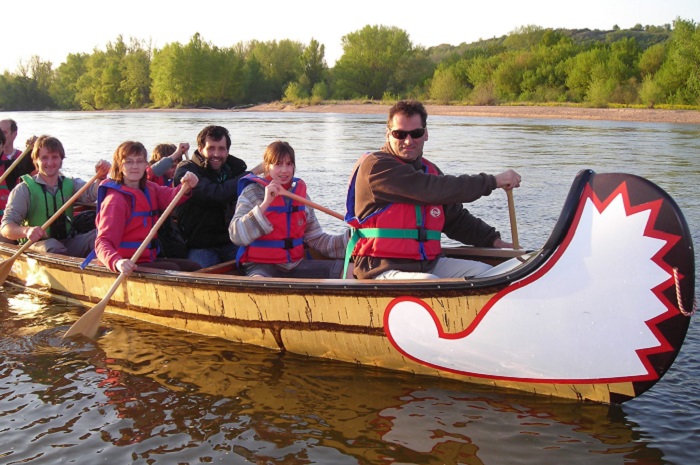 Follow the Loire and stopover at the Leisure Base of Beaulieu sur Loire. Canoe on the Loire river or fly a micro light! (+ 33 6 79 78 38 74 – www.basedebeaulieu.com) The next stop-over at la Maison de Loire du Cher (+33 2 48 72 57 32 – www.maisondeloire18.fr) you discover the fauna and flora of the valley of the Loire.
Finally in the Burgundy Backroads you find also the magnificent gardens classed in the « Remarkable Gardens » of France: the gardens of the Bussière castle. (+ 33 2 38 35 93 35 – www.chateau-de-la-bussiere.fr )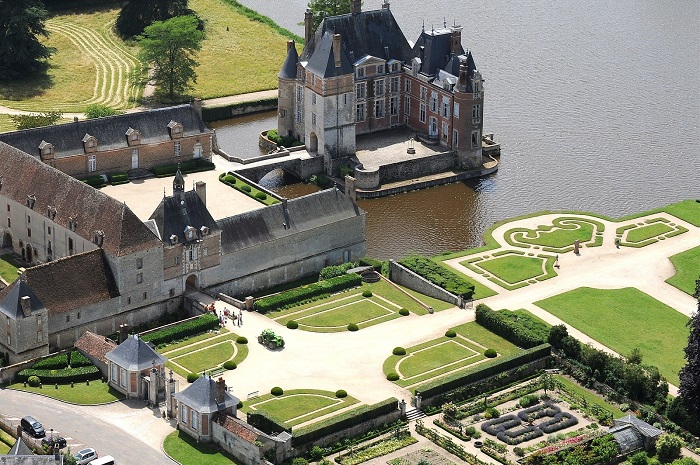 Geococaching
Geocaching is an original and free way of discovering our territory. By foot or biking, leave on a real treasure chase – life size! Use the specific coordinates to try and find a box called « cache » hidden in all four corners of the Puisaye!