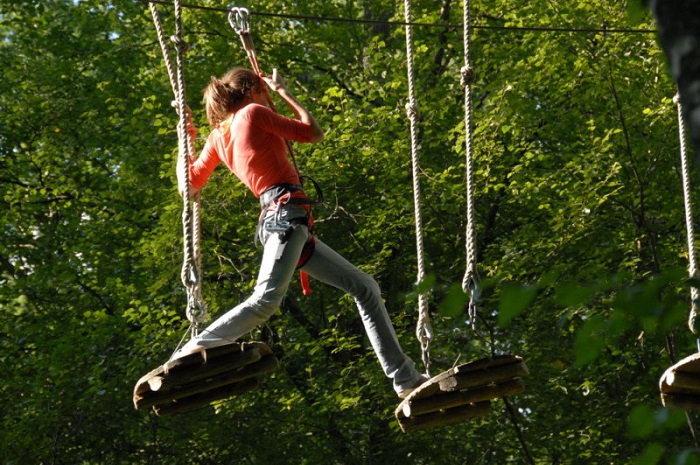 Weekend Sport
from 219 euros for 2 people
In need of a sporting weekend ? La Bourgogne Buisionnière invites you to discover it's magnificent countryside and what it has to offer. Divided between Bourgogne and Centre these two departments
offer a diversity hard to challenge. It's here in the heart of the region of 'la Puisaye' that the landscape of forests, valleys, rivers, and lakes unite.At only one and a half hours from Paris come and experience it's beauty.
The break includes :
A tree climbing adventure park Acrobranche au Bois de la folie à Treigny
1 night at 'les Grilles' equestrian center with chalets in a hamlet near Saint Fargeau
2 hour Horseriding around Lake Bourdon
Canoe rental on Lake Bourdon
*The tariff includes breakfast only, There may be a slight change in tariff dependant upon season.